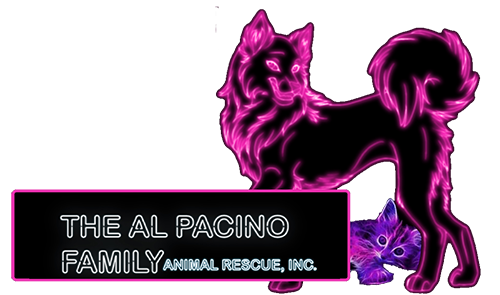 ---
Board Members
Charles Agustas Newcomb, III, President
Chuck is the cousin of Al Pacino, the legendary film star. After spending many successful years mining for gold, he became one of the first entrepreneurs to create a phenomenally successful Ebay business when Ebay first appeared on the scene.
Eventually, he began to create stunning works of art, and utilized the Ebay platform to launch a career as an internationally known artist. There is no shortage of talent in this family. Throughout his success in various areas, he has always possessed extraordinary love and compassion for animals, which has brought him to this place today. Chuck now dedicates all of his time and resources to rescuing helpless cats and dogs.
Cynthia J. Bennett, Treasurer/Director of Operations
Cynthia worked as a Legal Assistant for 25+ years, for various prestigious companies and law firms in Southern California, such as Getty Financial Corporation, Wells Fargo Realty Finance, National Education Corporation, Gibson, Dunn, & Crutcher, et. al., Stradling, Yocca, Carlson, & Rauth, Palmieri, Tyler et. al., Rutan & Tucker, Call, Clayton & Jenson, to name a few.
For the past five years, Cynthia operates a mid-sized Ebay store, the proceeds of which have been utilized to fund her work as an independent rescuer of dozens of cats and dogs, in both California and Arizona. Her tireless and relentless energy and compassion for these helpless creatures makes her unstoppable. In addition, she is the author of an ongoing series of children's books about animals entitled "The Adventures of Katie Delicious."
Matthew Hulderman, Secretary
Matt is a young entrepreneur and activist, whose love for animals is off the charts. He is a dedicated member of THE AL PACINO FAMILY ANIMAL RESCUE, INC.'s team, and works relentlessly to further our cause. He believes strongly in the notion that one can tell a lot about a society based on how they treat their animals. Matthew has worked in various industries such as customer service, heating and air conditioning, remodel construction, manufacturing, supplements and other fields. He is also a musician and an outspoken law researcher.
Currently, he desires to focus his energy where his true passion lies, which is saving the lives of animals and locating a caring home where they can become part of a family. His dedication and determination to save all of the animals is the driving force which makes him the perfect choice to work side-by-side with us, as we create a legacy which will live on for generations to come.
© Copyright 2023 | alpacinofamilyanimalrescueinc. | All Rights Reserved